Geri deGruy's blog of art, musings, and inspiration
« A Vision of Art in Thread Snippets? | Main | Gratitude List Today »
There are so many WONDERFUL things to love in this world! Here are a few I appreciate today.
1. TED talk by the amazing Alain de Botton, "A Kinder, Gentler Philosophy of Success." So true and very funny.
2. "You Are Not So Smart" by David McRaney.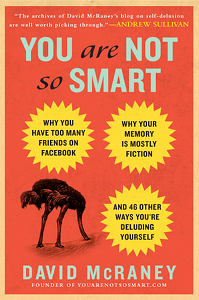 Fascinating and amusing book about the many ways we deceive ourselves with our own minds! There is a good blurb about it here in Brain Pickings. I think I would have called it "You are not as smart as you THINK."
3. Speaking of Brain Pickings, I love Brain Pickings! This is a weekly post, full of fabulous information and books across disciplines. Every week I want to buy most of the books they write about, and I have purchased quite a few already. (see #2 above for one...) Here is how Brain Pickings describes itself:
Brain Pickings is your LEGO treasure chest, full of pieces across art, design, science, technology, philosophy, history, politics, psychology, sociology, ecology, anthropology, you-name-itology. Pieces that enrich your mental pool of resources and empower you to combine them into original concepts that are stronger, smarter, richer, deeper and more impactful — a modest, curiosity-driven exercise in vision- and mind-expansion.
WONDERFUL!
4. The art quilts of Melody Johnson. Check her out. Her work is colorful and beautiful!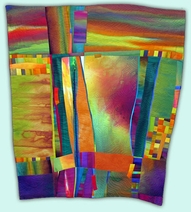 5. "The Bluest Eye" by Toni Morrison. Can she ever write!!! Gorgeous writing with a searing story. Wow!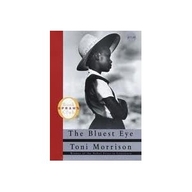 Sign up for my blog! Click here!
Sign up for my newsletter and email list! Click here!
Topics:
art quilts
|
artists you should meet
|
inspiration
|
resources
---
---
Related Posts:
---
Comments